1967 Striking Autumn Gold Iconic DB6 MKI
ENQUIRE NOW
£399,950
Use our bespoke finance calculator to discover how we could help you to get the car of your dreams.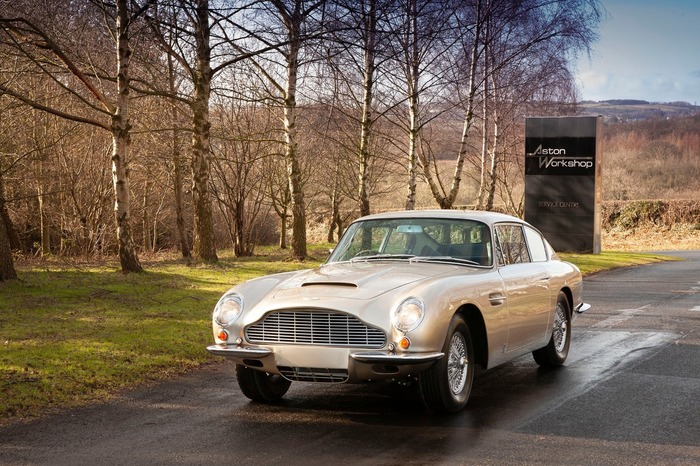 We are delighted to offer for sale this stunning DB6 MKI.
Originally delivered to Lazenby Garages Ltd on the 8th June 1967 in striking Autumn Gold with black leather interior, this particular MK1 has been subject to an extensive and sympathetic restoration here at Aston Workshop.
The meticulous restoration retained as much of the Aston's originality as possible, while addressing any issues picked up during its 52 year life.
While in the custody of Aston Workshop the DB6 has been used and driven to represent the company at many classic car events, including The Goodwood Revival and the Techno Classica in Germany.
These "run outs" allowed us to iron out any snags or issues, meaning this particular Aston is ready to be enjoyed and used in whatever way the new owner wishes.
The result of our road testing was a very reliable and fun to drive Aston; however, the bodywork didn't show the DB6 to be the great car it was mechanically, so a decision was made to restore the body.
During the restoration process, this iconic Aston Martin was stripped back to a bare shell to allow all areas of the DB6 to be inspected and rectified where necessary. The body was taken back to bare metal, repaired where required, and then refinished to our highest standard in its factory colour scheme.
The mechanicals were removed and given a full overhaul before being refitted with the freshly restored body and chassis.
Although many original features have been retained, for instance, the hydraulic PAS and period radio, the original automatic transmission has been upgraded to a modern 5-speed, making it an absolute pleasure to drive in all conditions.
The original 3.9 matching number engine was in excellent shape, as it had recently received a cylinder head overhaul to unleaded specification.
The result is a beautiful, completely authentic DB6 MK1, restored to its former glory and ready to be enjoyed for many years to come.
For further information or to arrange a viewing, please contact our sales team.