1960 DB4 Series II Saloon
ENQUIRE NOW
£349,950
Use our bespoke finance calculator to discover how we could help you to get the car of your dreams.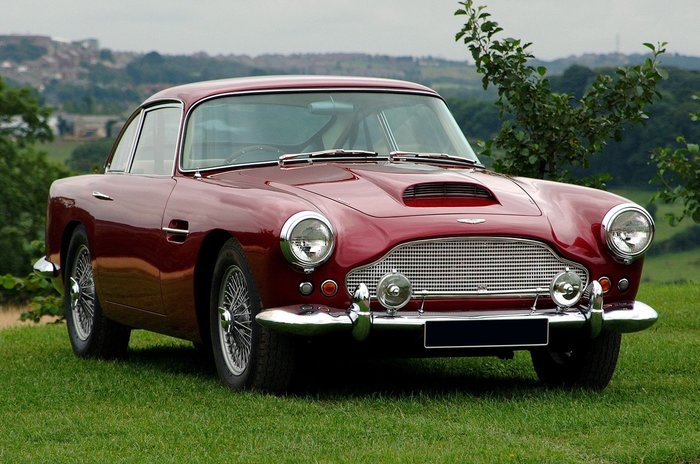 We are delighted to offer for sale this beautiful 1960 Aston Martin DB4 Series II. It is presented for sale in its current colour combination of Royal Claret with Magnolia hide interior.
This very original matching numbers, factory 4 speed manual car retains a lot of period fitted features including, front driving lamps radiator blind, and tool kit
This fantastic DB4 was subject to a full Aston Workshop restoration in the mid 1990's at a considerable cost to the then owner. Since then the Aston Workshop has found another custodian for this Aston where it has been kept as part of an extensive private collection.
The car is now available for sale ready to be enjoyed and begin a new chapter in its life.
For more information or to arrange a viewing please contact our sales team +44(0)1207 233 525

-------------------------------
DB4 (Series 2)
(1960 - 1961)
The Series 2 DB4 followed on from the Series 1 in January 1960 and used chassis numbers DB4/251/L through to DB4/600/R. It has to be said that the Series 2 gained many significant improvements from the early car clearly based on the 'patchy' experience of the early customers who in effect had thoroughly tested the DB4.
While there were many minor modifications on the series 2, many of these were under the skin. Maybe the only easy way to separate a Series 1 from a Series 2 is the adoption of opening rear quarter lights made with flat glass rather than curved. Also if a DB4 Series 2 is displayed with the bonnet up, it is clear that it is hinged from the front, a feature that was used right through to the end of production of derivatives of the Virage in 2000. The risk of a front opening bonnet is that if the catch was to fail, the bonnet could fly up at speed and obscure the driver's view of the road.
The Series 2 car also was fitted with uprated front brake callipers and to aid vital engine cooling the sump was enlarged from 14 to 17 pints, and the oil pump was also uprated. The much-needed oil cooler was only an optional extra (indicated by a scoop under the front bumper) and was only fitted to a small number of cars at the time, although many have had them retrofitted more recently. Other options offered were overdrive and electric windows.
Both Series 1 and 2 cars were fitted with the same rear Lucas light clusters as the DB Mark 3. These originated from the Humber Hawk but were also used on the Alvis TD21 and some special bodied Rolls Royce and Bentley motor cars. This design is often referred to as "cathedral rear lights".
In total 349 of the Series 2 DB4 were built until the Series 3 was introduced in April 1961.