Latest News
Trackside: AMR23 Launch and Pre-Season Testing
25 February 2023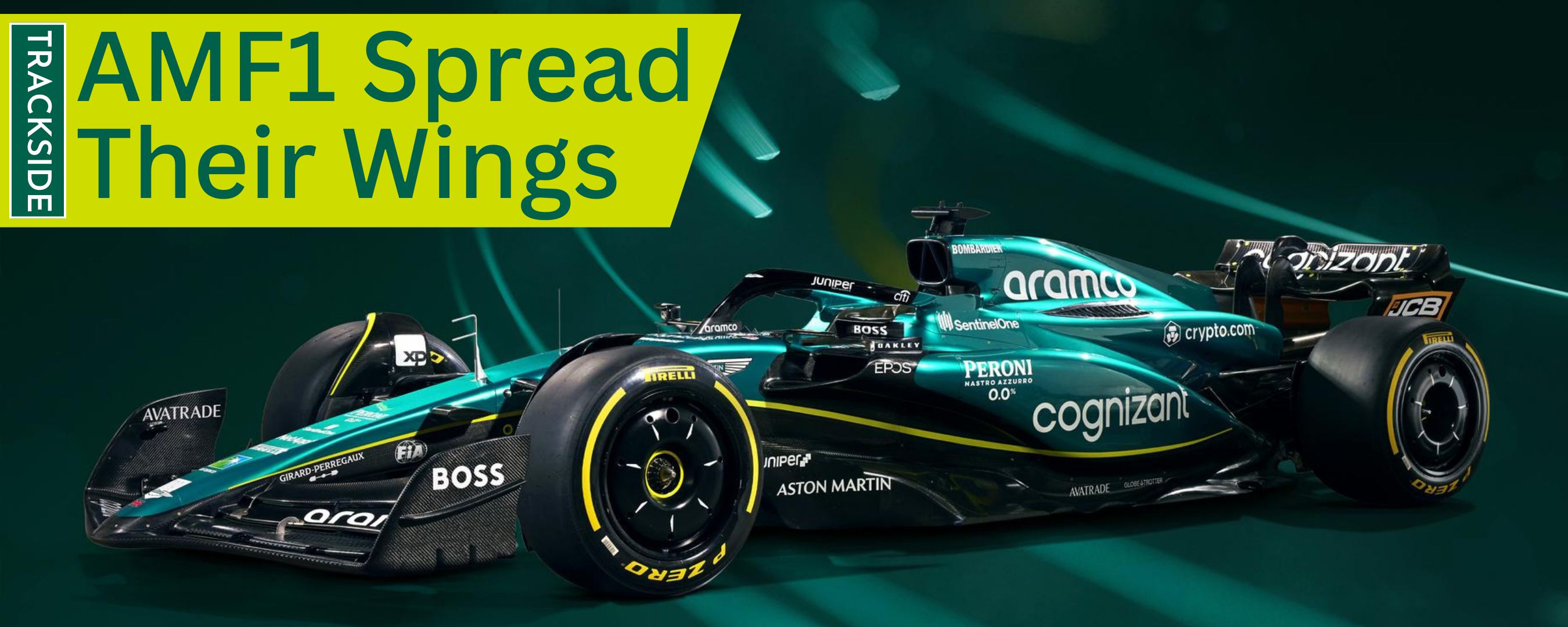 AMR23 Launch: 7pm, Monday 13th February, AM F1 Factory, Silverstone.
In the entrance of Aston Martin's yet-to-be-completed new F1 factory at Silverstone, the covers came off the teams 2023 challenger. With two-time World Champion Fernando Alonso joining AM stalwart Lance Stroll as the teams drivers, Aston Martin owner Lawrence Stroll spoke of his 'excitement and passion' ahead of the new season. Just as the lights and smoke of the slick launch event suggest the team's pride in their new car, there's a certain bravado in holding the launch against the backdrop of brand new facilities promising to fire Aston Martin to the top of the grid.
Pre Season Testing: Thursday 23rd to Saturday 25th February, Bahrain International Circuit.
As the entire Formula 1 circus descended on the Bahrain International Circuit, the main question being asked was 'who can stop Red Bull this year?' given the dominance they displayed following a major rule overhaul a year earlier. The correlation between F1 testing and true race pace isn't always clear, and with Felipe Drugovich stepping in for Lance Stroll (injured in a pre-season cycling incident) the main goal for Day 1 was to confirm reliability and get some preliminary data.
Laps were limited by some electrical issues in both the morning and afternoon sessions, but Alonso still managed to set a fast lap late on to finish the day in second place, only 3/1000ths of a second slower than pace setter Verstappen in his dominant Red Bull. Alonso continued the strong showing into Day 2, where he completed 130 laps across both sessions on the way to a 3rd place finish. The combination of strong pace and reliability highlighted the improvements made by Aston Martin, with more laps completed and better times set compared to the same session a year earlier.
For the final day of testing Alonso and Drugovich shared driving duties, covering 157 miles between them. Times looked fairly average but by the time testing was complete Aston were calculated to be over 2.3 seconds faster than they were in 2022, a huge improvement for a midfield team. Quiet confidence in the teams 2023 fortunes quickly spread around the paddock.
About Trackside
Trackside is Aston Workshop's regular round up of the goings-on in Formula One, with a particular focus on the Aston Martin F1 team.