Latest News
Inside AW: Second Century Servicing
18 May 2023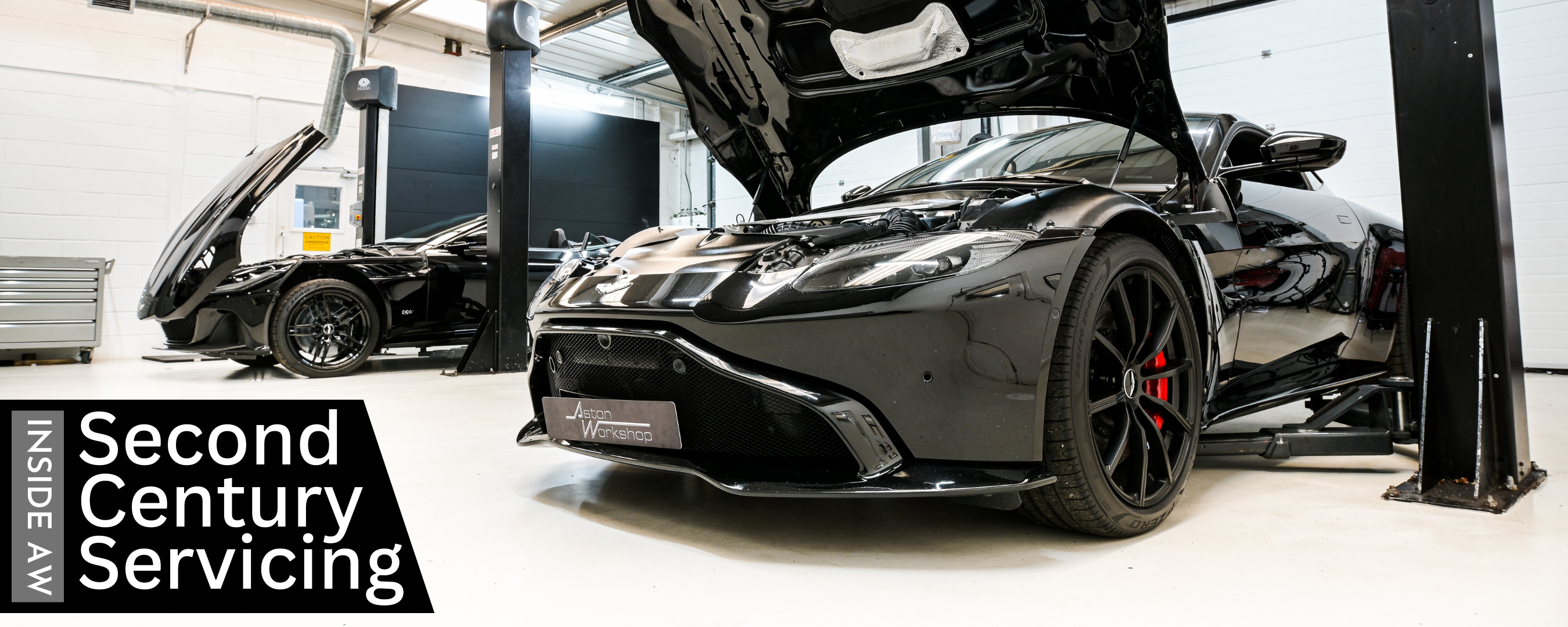 Aston Martin's 'Second Century' plan sought to transform Aston into a marque of the future, with an all-new model line-up built with technical assistance from Mercedes Benz. DB11, Vantage, DBS Superleggera and DBX share very little technical details with previous Astons, and therefore require specialist servicing with the most up-to-date equipment.
With decades of experience in the repair and service of Aston Martins, Aston Workshop is ideally suited to looking after even the newest Aston models. The 'Second Century' cars require the brand new 'AMDS2' equipment which has just arrived at Aston Workshop meaning we're able to take over servicing on cars that have reached the end of their factory service plans whilst maintaining the highest standards.
What separates Aston Workshop from other specialists or main dealers is our range of extra services available to Aston owners; we offer free use of a service loan car, discounted overnight stay at the Black Horse, our on-site gastropub, and for owners not wanting to add miles to their car we can collect in one of our covered Aston Workshop transporters.
Alongside the basic Aston Martin maintenance schedule we are able to offer servicing options suited to individual cars. Low usage Astons may benefit from sympathetic services with all necessary work completed without the need for an engine oil or filter change, while we check air filters and pollen filters at every service rather than only checking every 20,000 per the Aston recommendation.
Aston Workshop puts a focus on transparency and pragmatism when it comes to servicing, with the aim of supplying cost-effective servicing maintaining the highest level of quality. Our pricing structure is competitive not only with main dealers but with other independent specialists as well. With an expansive parts department, an Aston Martin approved body and paint centre and world class engineering and restoration facilities, we pride ourselves on offering friendly and welcoming customer service backed up by specialist marque experience.