1960 Aston Martin DB4 Series II
Sold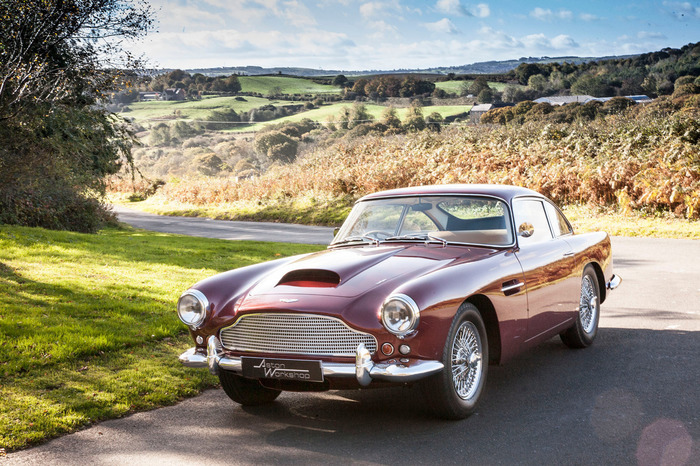 Sorry this car is now SOLD. Please register your interest using our Car Finder service.
We are delighted to offer for sale this beautiful 1960 Aston Martin DB4 Series II. It is presented in the original colour combination of Dubonnet Rosso exterior with a Champagne leather interior.
This fantastic DB4 has been owned by the famous Maytag family, known for creation of the appliance company and Maytag Blue Cheese. The family also produced automobiles, the Maytag Mason, 1910-1915, designed by the famous Duesenberg brothers.
The current owner's father, Fred Maytag II, purchased the Aston Martin from main agents, Societe Garage Mirabeau whilst visiting the Paris Motor Show Stand in 1960. It was supplied in left hand drive configuration and was immediately shipped to the United States.
Mr. Maytag's son Fritz Maytag has cared for the car since 1973. The car spent its early years in Arizona, and then in California, where it was garaged under the brew house of the famous Anchor Brewing company in San Francisco where the craft brewing movement began.
In the late 1990's the Aston Workshop received the vehicle and carried out a complete restoration and full bare metal respray in its original factory colour combination and set up. Our original workshop records indicate that the body and chassis were some of the best we had seen having been used on high days and holidays in an already dry climate.
On completion the Aston was exactly as requested with an upgrade to power steering and conversion to right hand drive so that the family could use the car whilst on holiday in the United Kingdom.
The condition of this DB4 is testament to the exceptionally high levels of both expertise and craftsmanship shown by our team and we are proud to list for sale.
For more information or to arrange a viewing please contact the sales team.