1965 Aston Martin DB5
SOLD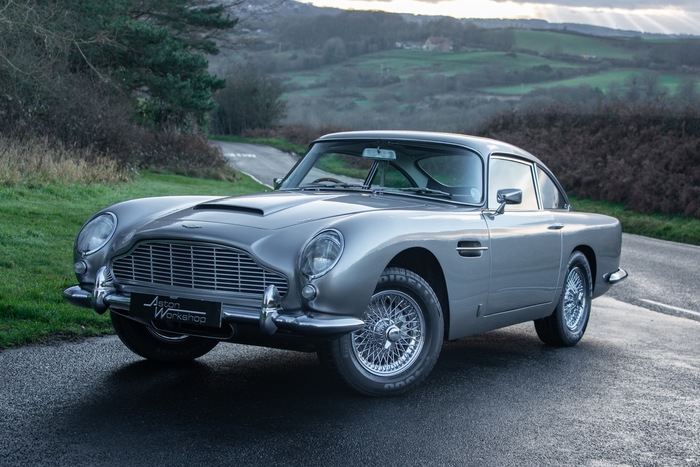 This prestigious vehicle is finished in a stunning Silver Birch exterior and Anthracite leather interior. - NOW SOLD
Sorry this car is now SOLD. Please register your interest using our Car Finder service.
We are delighted to announce that we have a stunning 1965 Aston Martin DB5 for sale. This prestigious vehicle is finished in a stunning Silver Birch exterior and Anthracite leather interior. Having only done 13,556 miles on the clock this DB5 is in beautiful condition and is ready for a new custodian and the next chapter of its life.
The current owner has had the car for 15+ years and has had it looked after and restored by Trinity Engineering an Aston Martin Specialist in Ripley. The vehicle has had an engine upgrade and rebuild in Oct/Nov of 2019.
The vehicle comes with its original documents and has been extensively maintained since it rolled out of the factory in 1965. This particular car featured on the front cover of the July 1987 edition of Classic Cars.
The DB5 is Aston Martins flagship car, since hitting the limelight after appearing in the James Bond film Goldfinger. The DB5 was the must have accessory for the jet-set and was owned by the likes of Peter Sellers, Mick Jagger, Paul McCartney and George Harrison.
Billed as the 'most famous car in the world', the gadget laden DB5 was many peoples dream car. Sharing similar external traits to the DB4, the real changes were under the bonnet.
The engine capacity was enlarged to 4 litres by increasing the bore to 96mm. The car had three SU carburettors, as fitted to the outgoing DB4 Vantage, and also shared the latter's fared in headlamps. Significant to was the introduction of a full synchromesh ZF 5 speed gearbox.
If you would like to enquire about this car please call 07827 353 195 or sales@aston.co.uk.