Aston Martin DB6 MKI
POA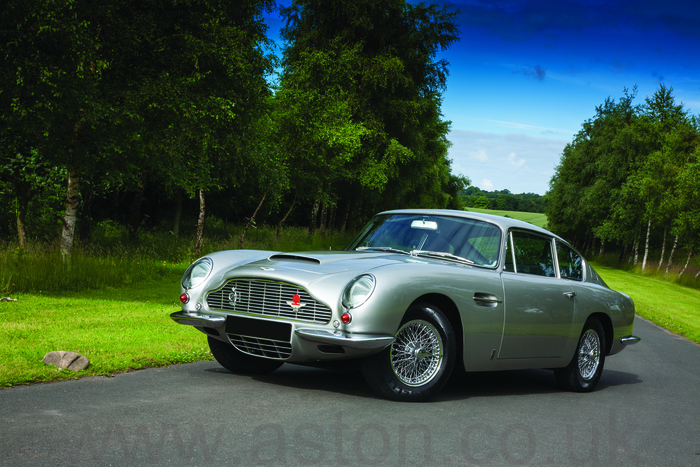 Sorry this car is now SOLD. Please register your interest using our Car Finder service.
This DB6 MK1 was first registered in 1967 and has had only 3 owners since.

This is a genuine, well looked after DB6 MK1 that comes complete with a comprehensive history folder including full restoration details. The file also includes many MOT certificates that support the the validity of the low mileage of just 80386 as well as the old style log book and original instruction book.

With matching numbers and looking absolutely resplendent in the original factory colours of Silver Birch with Black Hide, it has a completely original feel with including features such as the Radiomobile radio!

A great driving car and a fabulous opportunity to purchase a genuine, low mileage DB6 with all of the major work already undertaken.

Seriously interested parties should contact our sales team as soon as possible to avoid disappointment: +44(0)1207 233 525
History of the DB6:
The DB6 was announced and shown to the public for the first time at the London Motor show in October 1965 and shares its general specification with the DB5. The most obvious difference between the DB6 and DB5 were changes made to the rear body, the rear spoiler or KAMM tail and the lengthened wheel base to realise a 4 seat capability, reduced cost of production and an improvement in performance through reducing drag and lift at speed.
Other changes led to modification to the front to reduce lift, improve cooling and this led to the fitting of quarter bumper bars as opposed to the full width ones fitted to the DB5. The use of unequal length trailing arms for the rear axle, required to enable the adoption of an increased wheelbase, also had the benefit of increasing the rear end roll stiffness which further improved the general stability of the new DB6. Despite all of the modification for the DB6, weight was only marginally increased and the no cost option of a full Vantage specification engine realised a performance for the DB6, which rivalled that achieved by the DB4 GT some years earlier and never achieved with the DB5. On the road, the DB6 is noticeably more steady and in general use, a more comfortable car with noticeably better internal room for driver and passenger alike
General handling is at least as good as the earlier DB5 and the ride generally is more controlled and comfortable. All in all, the DB6 though planned as an interim model, had indeed achieved a worthwhile gain over its predecessor, all be it at the expense of some of the purity of line exhibited by the DB4 and 5. While the general specification of the DB6 resembled closely that of the DB5, its achievable maximum speed went up to 148 mph from 141 mph with correspondingly improved acceleration.