1966 Aston Martin DB6 MK1
SOLD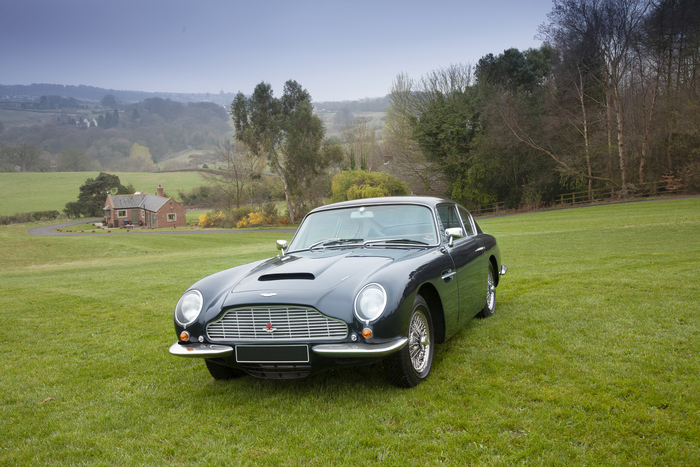 Sorry this car is now SOLD. Please register your interest using our Car Finder service.
This Aston Martin DB6 MK1 was first delivered to the dealer in London on the 20th July 1966 with the following factory options; Chrome Road Wheels, Heated Rear Window, Three ear Hubs, Power Assisted Aerial & Avon Turbo Speed Tyres!

The first owner was a Mr Powell of London W11 who purchased the DB6 in November of the same year for the princely sum of £3,344 plus tax.

It has a very extensive history folder with lots of MOTs and bills etc documenting much of the car's history.

In Aston Martin Navy Blue with Burgundy Hide interior, it comes complete with DB6 instruction book and a British Motor Industry Heritage Certificate.

Cherished for much of it's life (as can be seen from a letter from a previous owner outlining his tenure and that of previous owners) it is just out of hibernation and now in need of re-commissioning. This particular DB6 has enormous potential and represents a fantastic opportunity for anyone looking to enter the world of Aston Martin DB6 ownership at a sensible price. Please contact us to discuss the work required to bring this iconic beauty back to it's former glory.

We anticipate a great deal of interest from Aston Martin collectors and enthusiasts alike and recommend that anyone with a serious interest get in touch as soon as possible to avoid disappointment.
Contact sales now for more information:
+44 (0)1207 233 525