2001 DB7 V12 Vantage
SOLD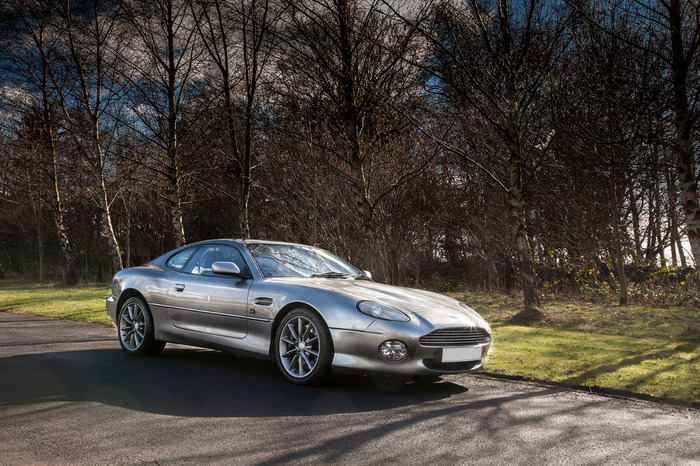 Sorry this car is now SOLD. Please register your interest using our Car Finder service.
2001 DB7 Vantage Touchtronic Auto

This DB7 Vantage offers a great opportunity to own one of what is considered to be the more desirable "12 cylinder" DB7.
RHD and looking absolutely fantastic in classic Skye Silver with matching Black Hide it was first supplied by Mayfair Aston Martin on 1st March 2001.

With mileage of just over 52,000 plus good service history, it really is a lovely example of this increasingly popular Aston Martin.

For more information, please contact a member of our sales team on 01207 233 525

__________________________________________

A brief history of the Aston Martin DB7
The DB7 was the first Aston Martin to come from Ford's ownership of Aston Martin in 1989, the DB7 was announced in 1994. It was a particularly elegant and beautiful design, styled by Ian Callum, that at the time was rightly regarded as one of the most beautiful ever produced.

Initially made with a 6 cylinder 3.2 litre supercharged engine, the DB7 sold in record numbers. There were 2450 DB7 and DB7 Volante cars made. Following on from the the DB7 i6, it soon became apparent that the chassis design could handle significantly higher power and that to put Aston Martin right in the top drawer of Grand Touring cars, that a serious uprating would be possible and desirable.

Thus came the announcement in 1999 of the DB7 Vantage. Now with a V12 6 litre engine, performance was significantly increased with a top speed approaching 180mph, with acceleration to match. The DB7 Vantage was manufactured from 1999 to 2004, by which date a total of 4600 cars had been sold.

The DB7 was a first for Aston Martin in that it was the first car since 1954 not to have been designed and manufactured at Newport Pagnell. Instead the DB7 was manufactured as a joint Venture with TRW at a factory in Bloxham, Oxfordshire.

The DB7 and DB7 Vantage are now at the forefront of affordable Aston Martin motoring.