V8 Volante
SOLD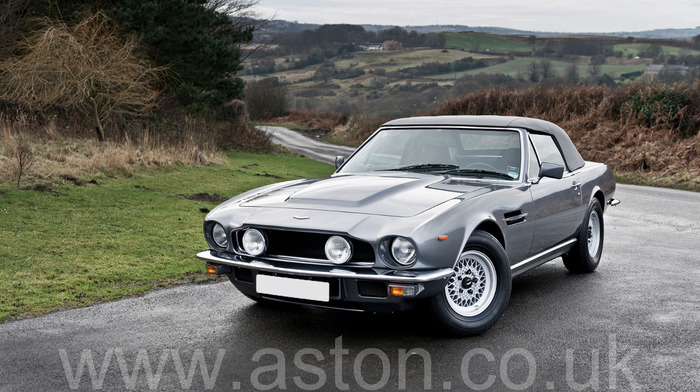 Original factory matching numbers LHD V8 Volante...

This very desirable LHD Volante is in superb condition, has a low mileage and is exhilarating to drive, in fact everything you would expect from a cherished Aston Martin V8.

As can be seen from the photographs, it has great style and presence and really evokes the era to which it belongs.

As fashions change, so has the popularity of these incredible Aston Martin models from the 70's & 80's making them more & more desirable to collectors, investors & enthusiasts alike.

All items requiring attention have been dealt with at considerable cost and this superb classic now has the looks and performance worthy of the marque. All of the work undertaken by Aston Workshop is fully documented & itemised and a report will be made available as part of the history folder.

With this fully re-furbished example you have the added re-assurance of knowing it has been thoroughly checked by the same Aston Workshop technicians responsible for some of the world's finest restorations.

Original LHD Aston Martins and Volante models in particular are in great demand, therefore we anticipate a great deal of interest in this lovely hand-built classic. Register your interest as soon as possible to avoid disappointment.