1994 Aston Martin V8 Vantage V550
SOLD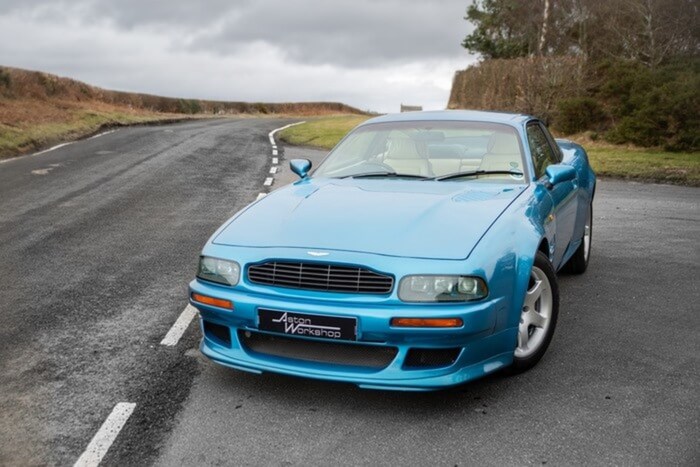 This RHD coupe is a pure supercar in a large coupe body - NOW SOLD
Sorry this car is now SOLD. Please register your interest using our Car Finder service.
Noted for its colossal power, the Aston Martin V8 Vantage V550 carried its occupants at mind-blowing speeds while in undeniable luxury. As one of Aston Martin's last hand-built cars, it has a unique style and grandeur that has been hard to replicate. Surging to 186mph, reaching 0-60mph in 4.6 seconds, and producing 550bhp, the V550 is impressive even by current standards.
This particular V550 is finished in Sebring Blue exterior and Magnolia Hide Blue Carpets interior. With 44,368 miles on the clock and one previous owner, this car has been carefully maintained and looked after. The current owner has cherished the V550 for 13 years and wants to carry on the legacy of the V550 to a new owner.
Fitted with a 6-speed manual gearbox, this RHD coupe is a pure supercar in a large coupe body – in terms of output it was one of the most powerful cars of its day thanks to its twin-supercharged 5340cc V8 engine.
TV personality and petrolhead Jeremy Clarkson once described the V550 as 'a Roll's Royce…with attitude'. The V550 demonstrates that pure power and comfort can be married together to create a stunning example of British engineering.
Considered a rare car, there were fewer than 250 standard V550s built making this particular model a collector's item.
If you would like to learn more about the V550, then speak to our helpful sales team, please call +44 (0) 1207 233 525 or email sales@aston.co.uk.