1965 Austin Mini Cooper Sprint
SOLD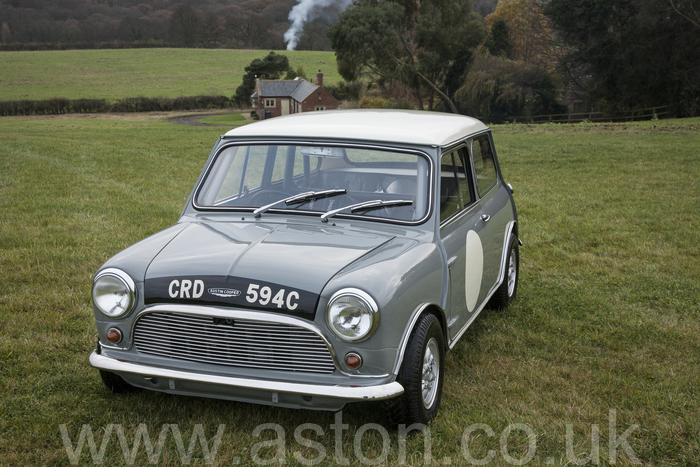 Mini Sprints are desirable and also exceedingly rare. The task of removing metal from the height of the Mini , and incorporating extra strength so that it doesn't collapse like a jelly in the process, is a highly skilled job which is best left to the experts. There are not many people with both an appreciation of Mini aesthetics and the required metalwork skills. Some people that spring to mind are Neville Trickett, Dessie Moore, Paul Wiginton and now MR PETER HENRY.
We've had the pleasure of selling Peters Austin Mini restorations and found them to be nothing short of perfect with no detail unnoticed. Most recently we sold his 1963 Fiesta Yellow Mini Traveller.
Peter has done it again with this fantastic 1965 Austin Mini Cooper Sprint restoration. This car is presented in Tweed Grey with Old English White roof and painted front number plate ( a lovely detail ).
This Sprint featured in the October 2016 edition of MINI WORLD as well as being awarded best in show at Blyton Park, hardly surprising.
Please enquire for more information on this exceptional Mini a viewing is highly recommended.