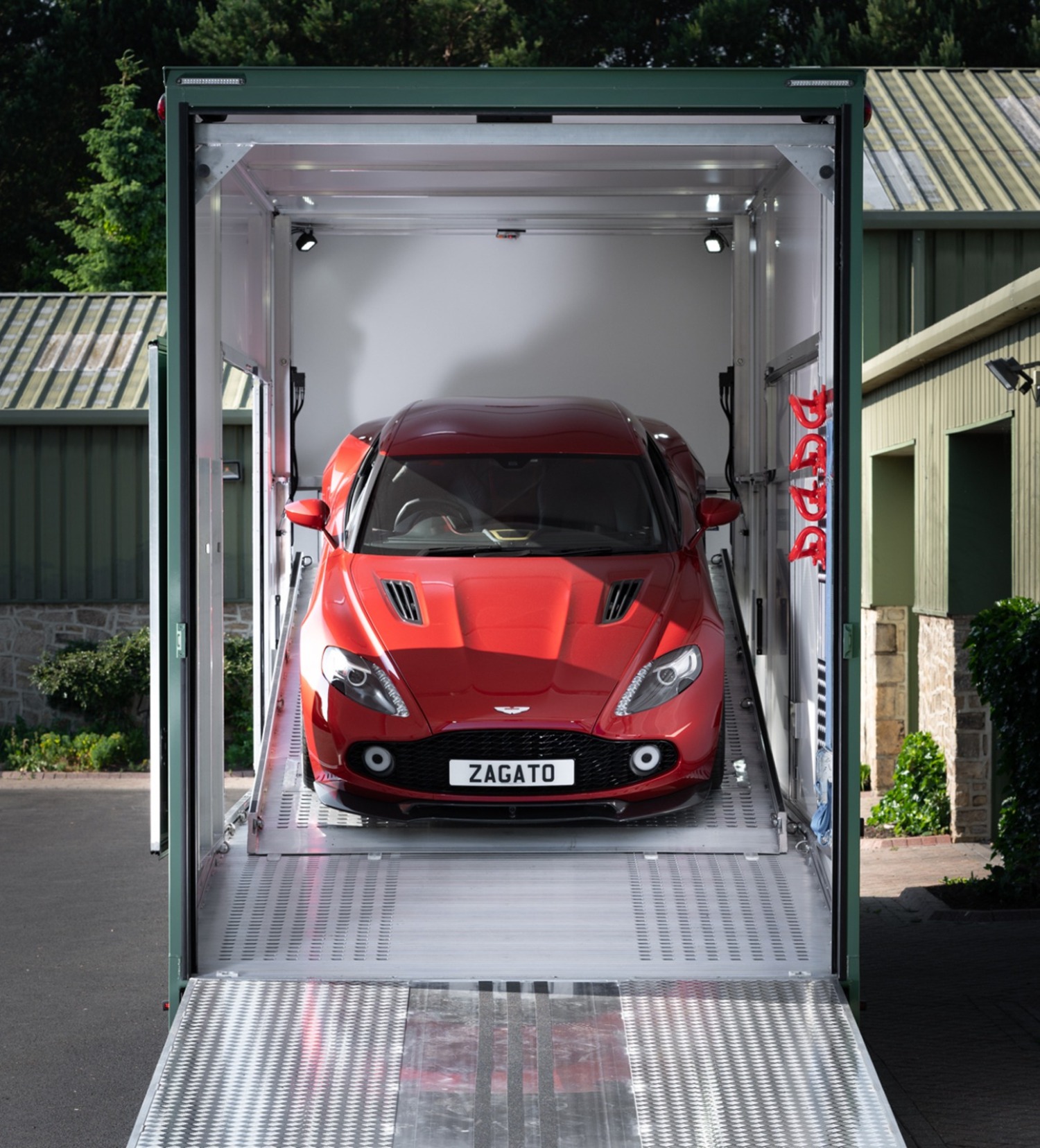 Convenient Nationwide Collection and Delivery available 7 days a week
Our fleet of transporters is available for all sales, service and restoration customers at a time to suit you.

Travelling daily out of the North East our fully equipped fleet, now including a Mercedes-Benz Atego with two-car capability, regularly transport vehicles door-to-door nationwide, and we also offer global shipping options. In all cases, your Aston Martin will be fully insured. No matter where you are, for sales, service and restoration we can collect and deliver your Aston Martin to your door with our typically high standards and attention to detail.


Full National / International transport service available