Latest News
An Aston Martin fit for a King
06 May 2023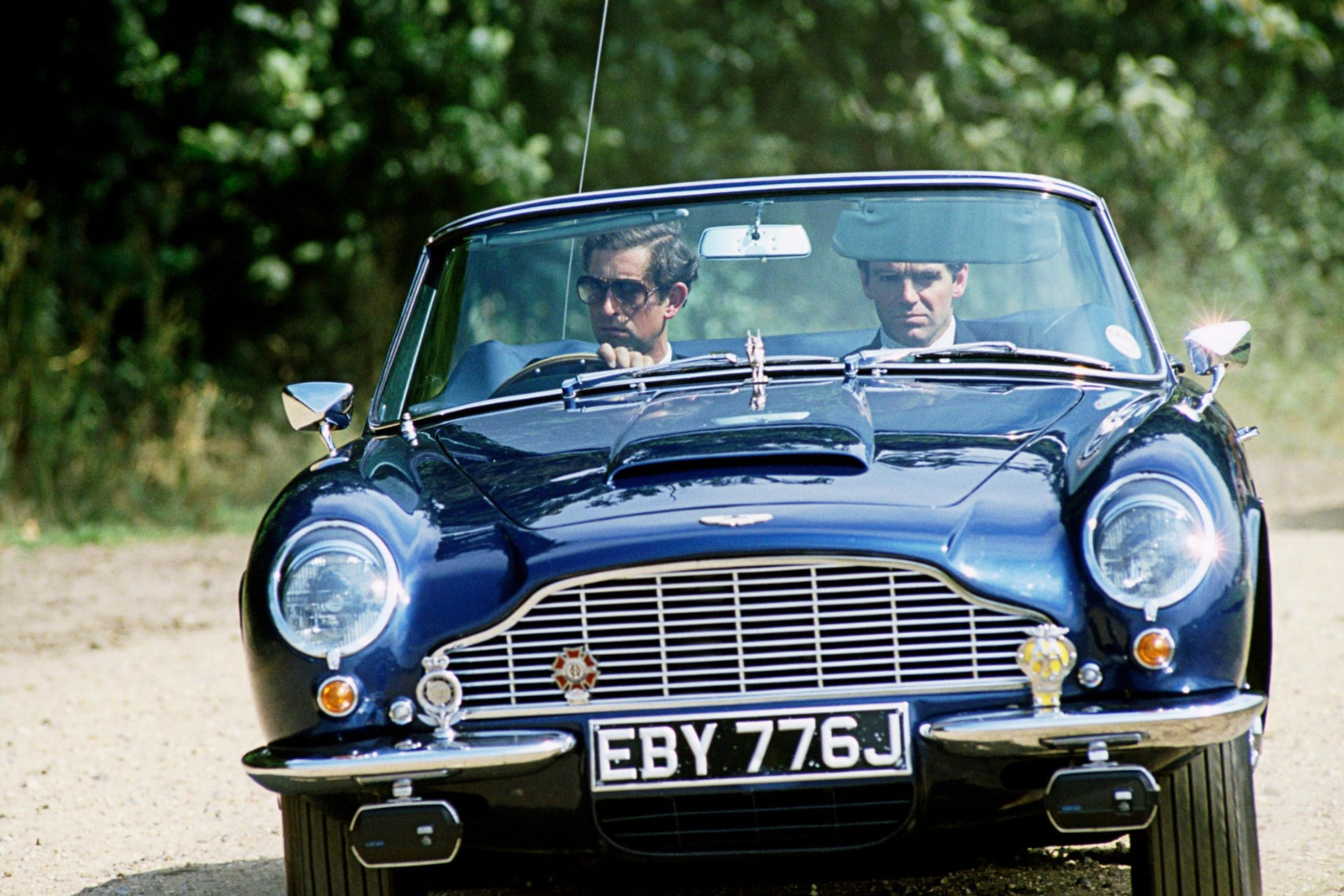 As the nation celebrates the coronation of King Charles III Aston Workshop are delighted to present for sale our 1967 Aston Martin DB6 Volante, recently subject to a sympathetic mechanical and cosmetic overhaul at Aston Workshop. King Charles, a dedicated Aston Martin enthusiast, owns a DB6 Volante gifted to him by Queen Elizabeth II for his 21stbirthday which started a lifelong passion for the rare and exceptional cars produced by the marque. To mark the occasion of his coronation, Aston Workshop are looking back over the Aston Martins owned by King Charles over his lifetime.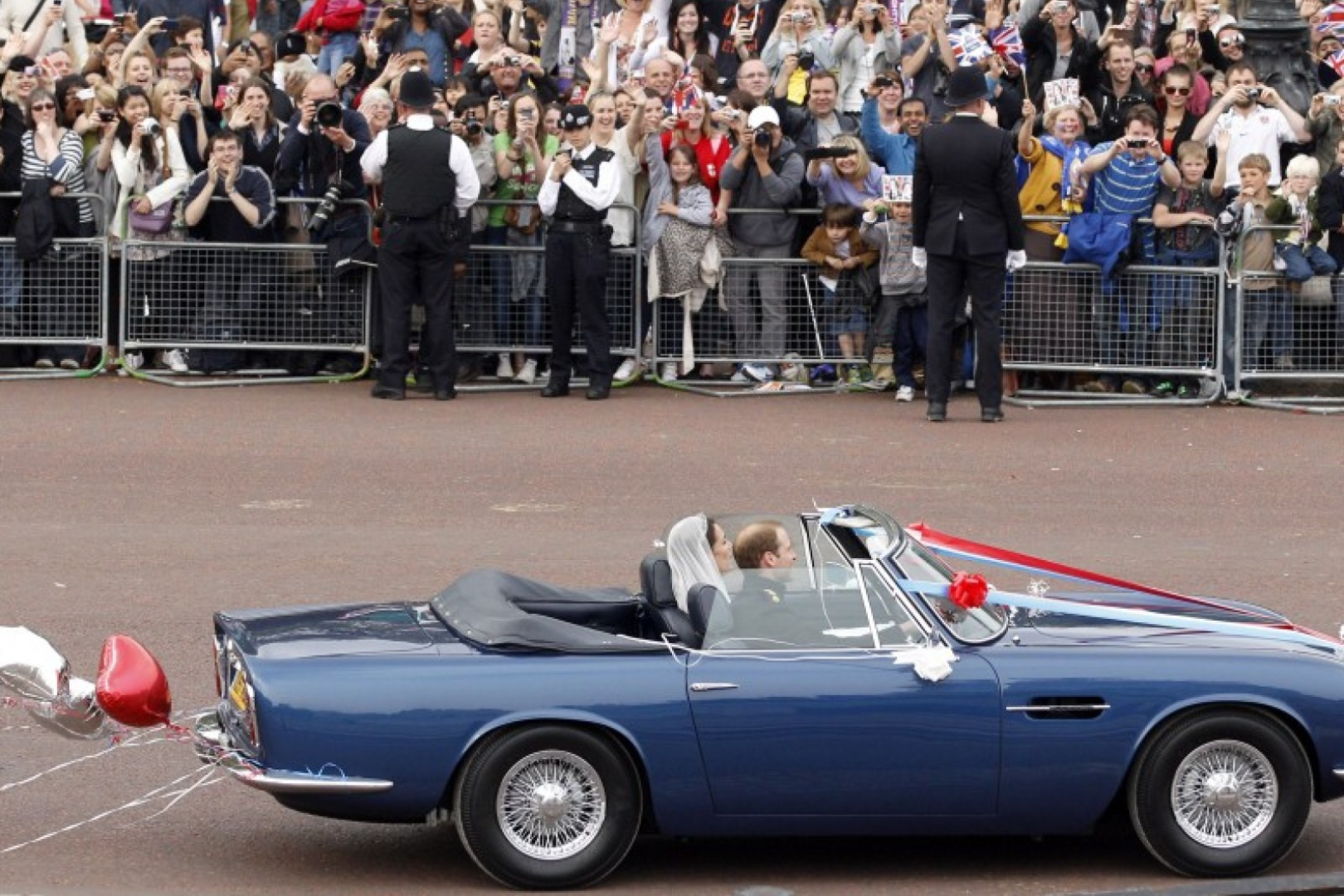 1969 Aston Martin DB6 Mk2 Volante
Built in 1969 and given as a birthday gift to the then Prince of Wales in 1970, the Aston Martin DB6 Mk2 Volante combined the desirable modifications of the Mark 2 DB6 with the elegance and luxury of the Volante body-style. Finished in Seychelles Blue over a Dark Blue interior with a Blue hood, the King's DB6 was kept original until 2008 when Aston Martin were commissioned to convert the car to bioethanol fuel. In keeping with King Charles' lifelong efforts to bring wider attention to environmental causes, the car is now run on fuel made from surplus English white wine and waste products from the production of cheese.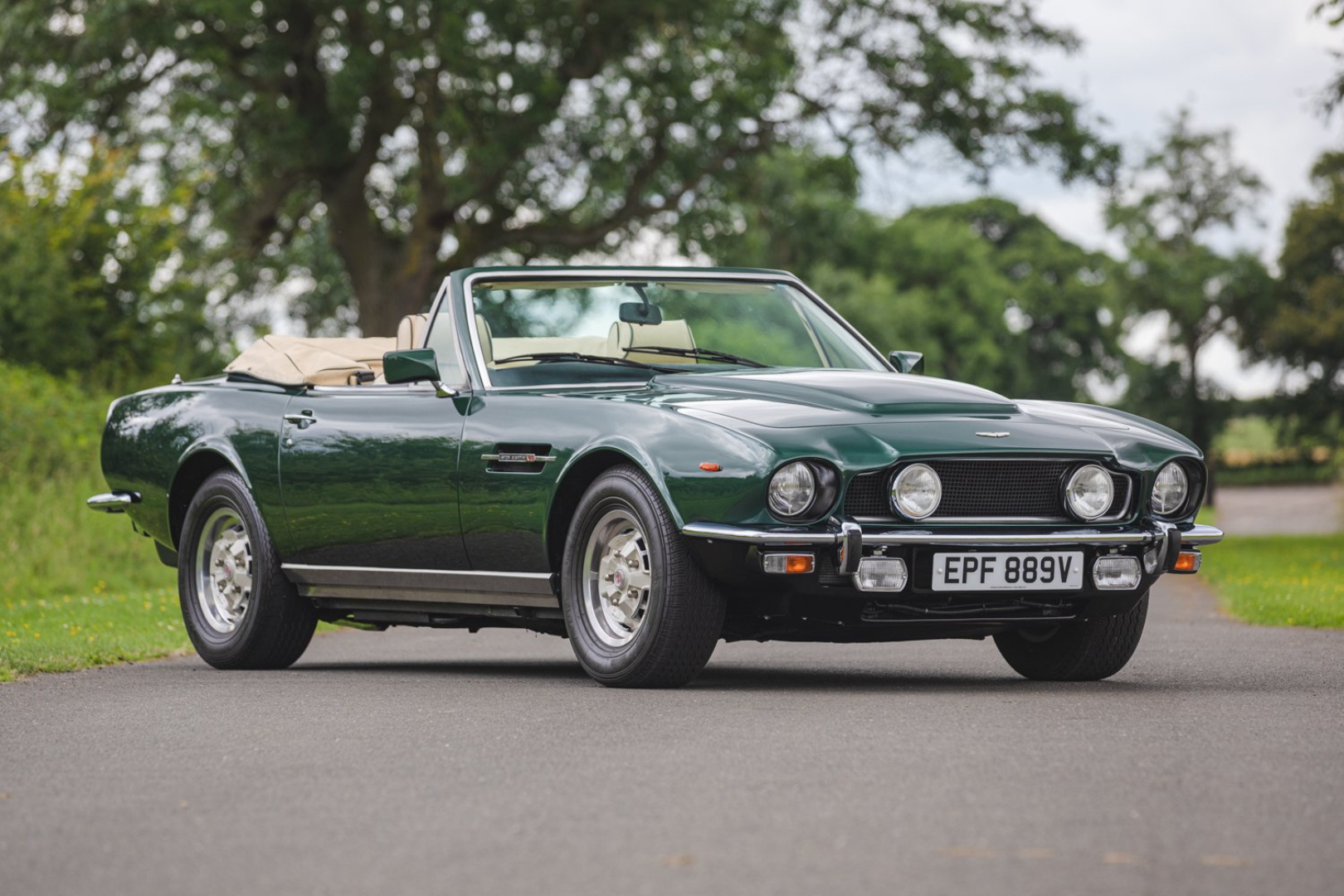 1986 Aston Martin V8 Vantage Volante PoW
The Prince of Wales next came into ownership of an Aston when the Emir of Bahrain offered to buy the prince a new V8 Vantage Volante as a gift. Prince Charles accepted, but desiring a more understated look than the spoilers and wide arches of the standard Vantage commissioned Aston to build a Vantage-spec car in a standard Volante body. Visually almost indistinguishable from the normal V8 Volante, the 'Prince of Wales' specification became a desired option for the more restrained Aston Martin ownership with a total of 27 PoW cars built between 1986 and 1989. These cars are now considered the most sought-after examples of the V8 Vantage Volante, with the original sold in 1995 raising £111,500 for The Prince's Trust.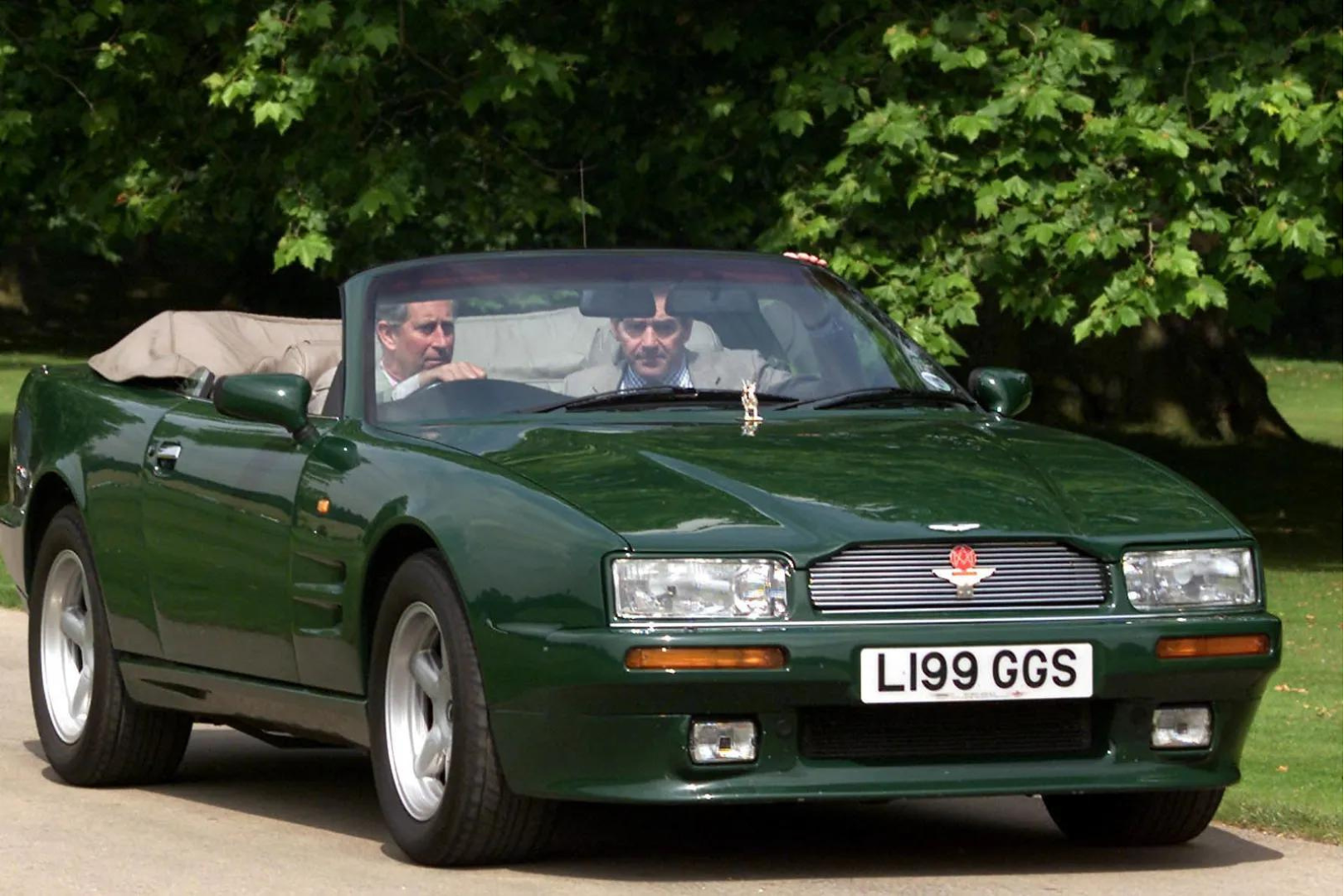 1994 Aston Martin Virage Volante
The final instalment of King Charles' Aston Martin trilogy came in 1994, when he commissioned another low-key, high-performance Aston. Development began with the 6.3L Virage upgrade inspired Aston Martin's AMR1 Le Mans racer. Producing over 500bhp and capable of reaching 175mph, the 6.3L Virage featured a factory widebody design which was again considered too overt for the Prince of Wales; he commissioned Aston Martin Works to build him a car using the original Virage body and all of the more powerful car's componentry. Finished in the same British Racing Green over Mushroom specification as his V8 Vantage Volante, the Virage also featured a manual gearbox and a custom sugar cube storage box to store treats for his stable of polo horses.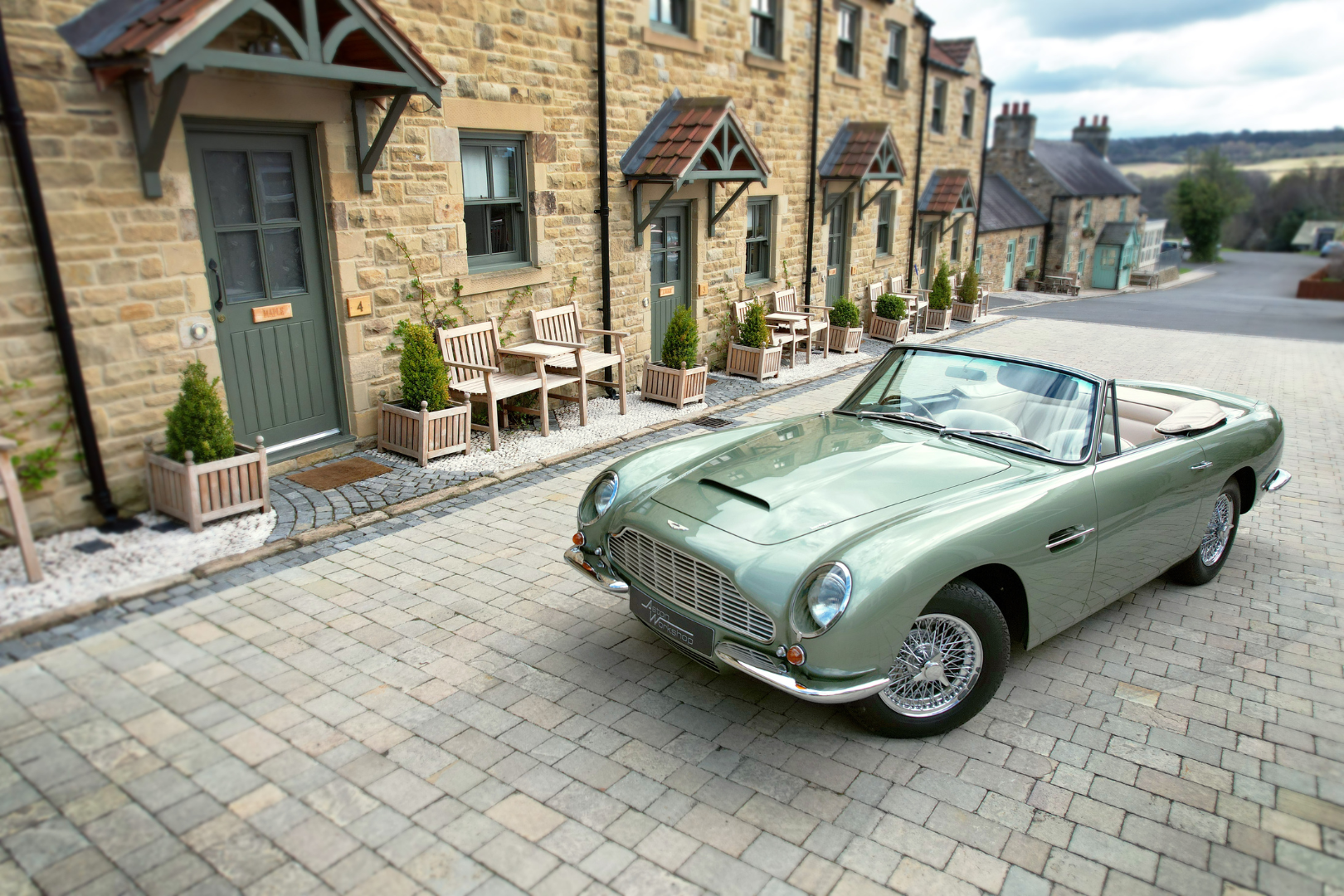 Aston Workshop's 1967 Aston Martin DB6 Volante
Originally finished in Sierra Blue, this 1967 DB6 Volante left the factory with contemporary luxuries including an automatic transmission, power operated aerial and power-assisted steering. After a decade residing in the UK the car moved to France and then Switzerland, and it was during this period the car was upgraded to Vantage specification and fitted with a manual transmission to improve its driving characteristics. Here at Aston Workshop we have carried out a sympathetic overhaul of the car; now finished in California Sage with its reconnolised leather and new carpets this DB6 Volante looks as good as it did leaving the Aston Martin factory. Underneath the car has been treated to two new fuel tanks and a new clutch, preparing it for its future life on the roads. As one of the finest Aston Martin DB6 Volantes available on the market today, its future owner can be assured that this car is truly fit for a king. Click here for more information on our exceptional 1967 DB6 Volante.
A Royal Reputation
The connection between the cars of royalty and Aston Workshop is best manifested by our full restoration of a unique Aston Martin DB2/4 coachbuilt by Vignale for King Baudouin of Belgium. Commissioned in 1954, this one-of-one piece of motoring history was discovered in an American scrapyard and was subject to a full Aston Workshop restoration lasting over a decade. Now complete and presented for sale after winning Best in Class at Techno Classica Essen as well as Best in Class and Best in Show at Salon Privé London, our 1954 Aston Martin DB2/4 Vignale is truly a one-of-a-kind car with a rich royal provenance. More can be read about this car here.