Gearbox Upgrades & Conversions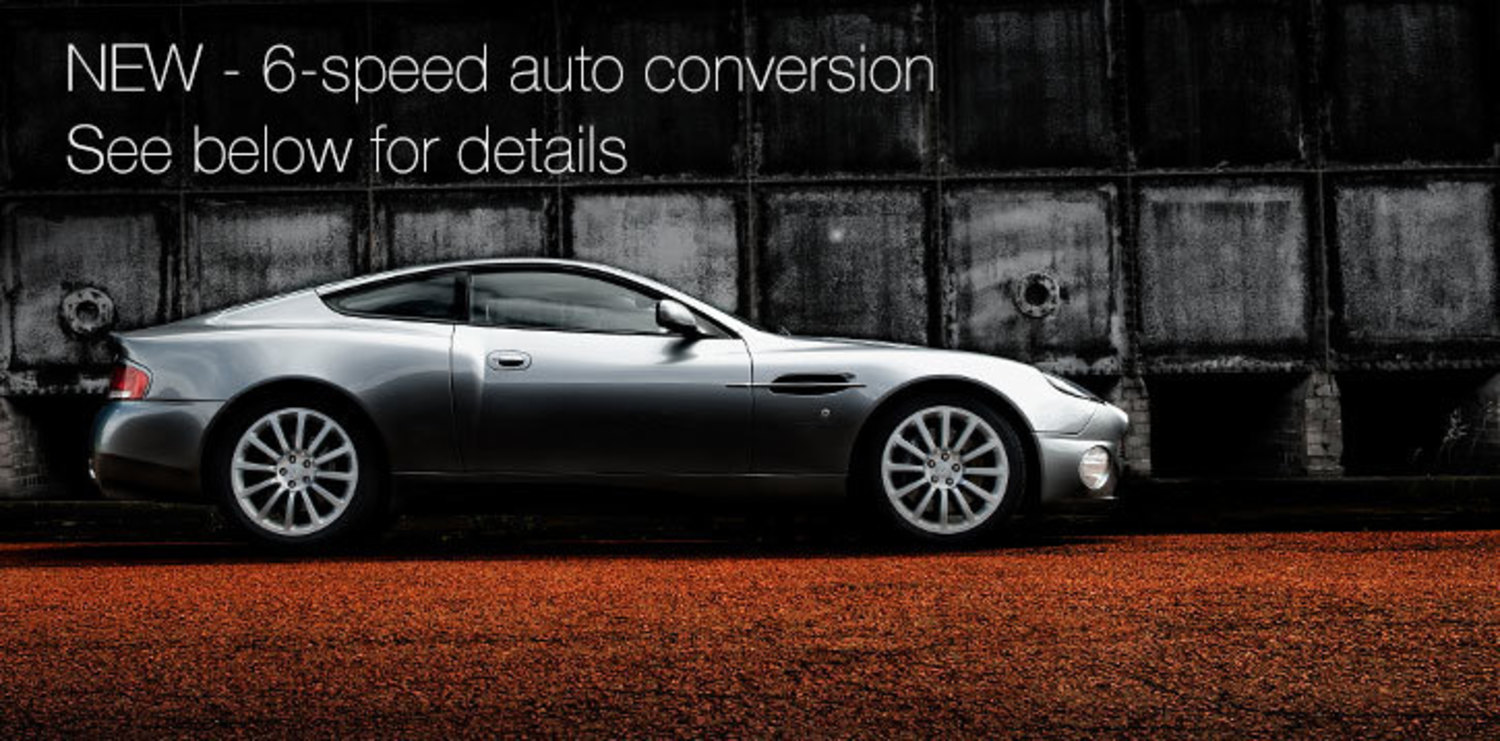 As with many automotive systems, advances in design and materials have transformed the performance and safety of our classic Astons.
Thanks to our vast experience and some clever designs we have developed both steering and transmission enhancements that not only offer increased performance and safety but are also thankfully very discreet.
In summary upgrades available include:

DB2, DB2/4 and DB Mk III Transmission Option
Modern 5 speed manual suitable for DB2, 2/4 and Mk3
DB4, DB5, DB6 and DBS Transmission Options
4 speed auto hydraulically operated
5 speed auto electronically operated
Modern 5 speed manual for DB4 or replacement for the ZF gearbox of the DB5 and later.
Modern 6 speed manual

DBS V8 and V8 Transmission Options
4 speed auto hydraulically operated
5 speed auto electronically operated
Modern 6 speed manual
V8 & Lagonda
Aston Workshop now offer a 6 speed automatic gearbox that is fitted without any material modification to the car.

The gearbox can be driven in full Auto mode or in "tap shift" manual mode.
The immediate benefits over the 3 speed auto are 21% more power to the wheels and clean crisp shifts.
The conversion works on all engine variants (Weber/EFI/Bosch) and is 100% reversible if an owner wished to revert to original specification.
Vanquish
Many think that the Vanquish is one of the most under-rated Astons. It looks fabulous, sounds fabulous and goes like stink but it came with an Achilles Heel. Aston used an automated manual gearbox which was somewhat primitive and failed to live up with expectations.

Aston Martin recognised this and changed the next car (DB9) to a modern 6 speed automatic that could be driven off the paddle shifts. The Vanquish gearbox/clutch issue was sufficiently bad that Works Service then started offering a conversion to manual function by replacing the gear lever and adding a clutch pedal.

Aston Workshop now offer a 6 speed auto conversion which is plug and play. The conversion is 100% reversible, involves no cutting or changes to the car beyond two small holes to allow cables to pass and can be completed in three days.

Press and customer reviews have raved about the conversion which allows the Vanquish to be driven as it should without the ever present concern about cooked clutch and gearbox failure.
NOTE: Transmission Option Configurations
Note that with the 5 speed auto and 6 speed manual boxes, the optimum configuration may well suggest a change to the final drive ratio, depending on usage and owner preference.
In conclusion we offer a fully engineered solution, which comes as close as possible to maintaining the visual impression of an unmodified car, yet has the easy to use and efficient characteristics of a more modern car at affordable and cost effective prices. And lastly, remember that these modifications are always reversible, if at some point the owner wishes to revert their car back to its original specification.