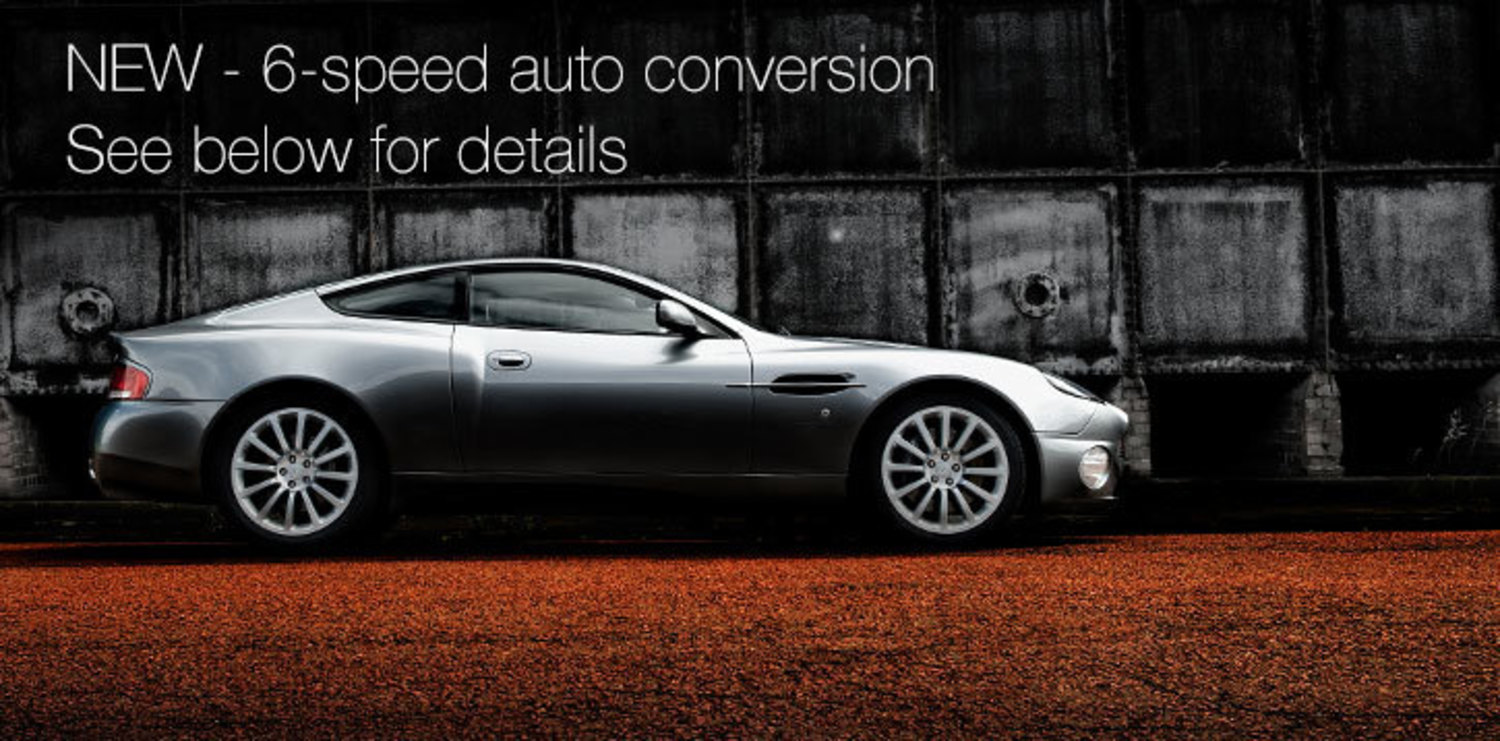 This site provides an interactive and illustrated guide to the many upgrades and modifications Aston Workshop can offer the owners of classic Aston Martins.
NEW - 6 speed auto gearbox conversion
Select 'Gearbox' from the main menu for details.
Trimming Services
Often, just cleaning, feeding and colour matching old and faded leather will transform the look and feel of a car's interior trim. Are the carpets well past their prime? Does the car need a new headlining as the old one is torn, stretched and sad looking. Dealing with such requests is routine for us. Again, because we know every car is slightly different, we individually fit carpets and any trim to your car, thus ensuring that the carpet is a perfect fit every time. We always out of choice use the best quality Wilton carpet, and we trim these with a full leather binding as they were originally fitted when the car was new. However, quite frequently carpets that are prepared to a pattern don't fit properly and with the best will in the world, this will be enough to spoil the interior, causing disappointment and frustration.
Perhaps you would like to replace all the old and torn leather. Again, this is a routine task for us. Regrettably, the old Connelly leather finishes are no longer available, but we do use the finest matching quality leather and for this we normally use Bridge of Wear as our routine supplier. However, if the customer wishes otherwise, we can source leather from many other suppliers within the UK or Europe. New leather trim is then expertly fitted, using new chromed and stainless fastenings where appropriate.
We are also often requested to fit replacement windscreens, heated rear windows and side glasses etc, replace tired seals, deal with water leaks and generally tidy the external trim. These processes are carried out routinely as a part of the services we offer to any car owner, new or old. (the car that is)
Re-chroming Services
Arranging for bumpers, window trims, handles etc to be re-chromed comes as part of the routine services that we offer. The standard of chrome and the hand finishing needed to obtain the finest quality is what we and our specialist supplier strive for and we hope, achieve.
Upgrades
Our new upgrade webs. The list of possible upgrades that an owner may wish to consider to personalise his car are without limit. We are happy to consider any request and if we can carry them out, we will.
The optional upgrades listed below are just an appetiser of the range of services that we offer to scheme and embody into the classic Aston Martin:-
RHD to LHD
Air Conditioning
Bespoke interiors
Hi-Fi and Navigation Systems
Modern gearbox upgrades, auto or manual.
Automatic to manual conversion
This website provides an in depth review of our capabilities and shows examples of the work that we have completed. We hope that you find this website informative and interesting.