Window Kits
Daytona Window Lift Kits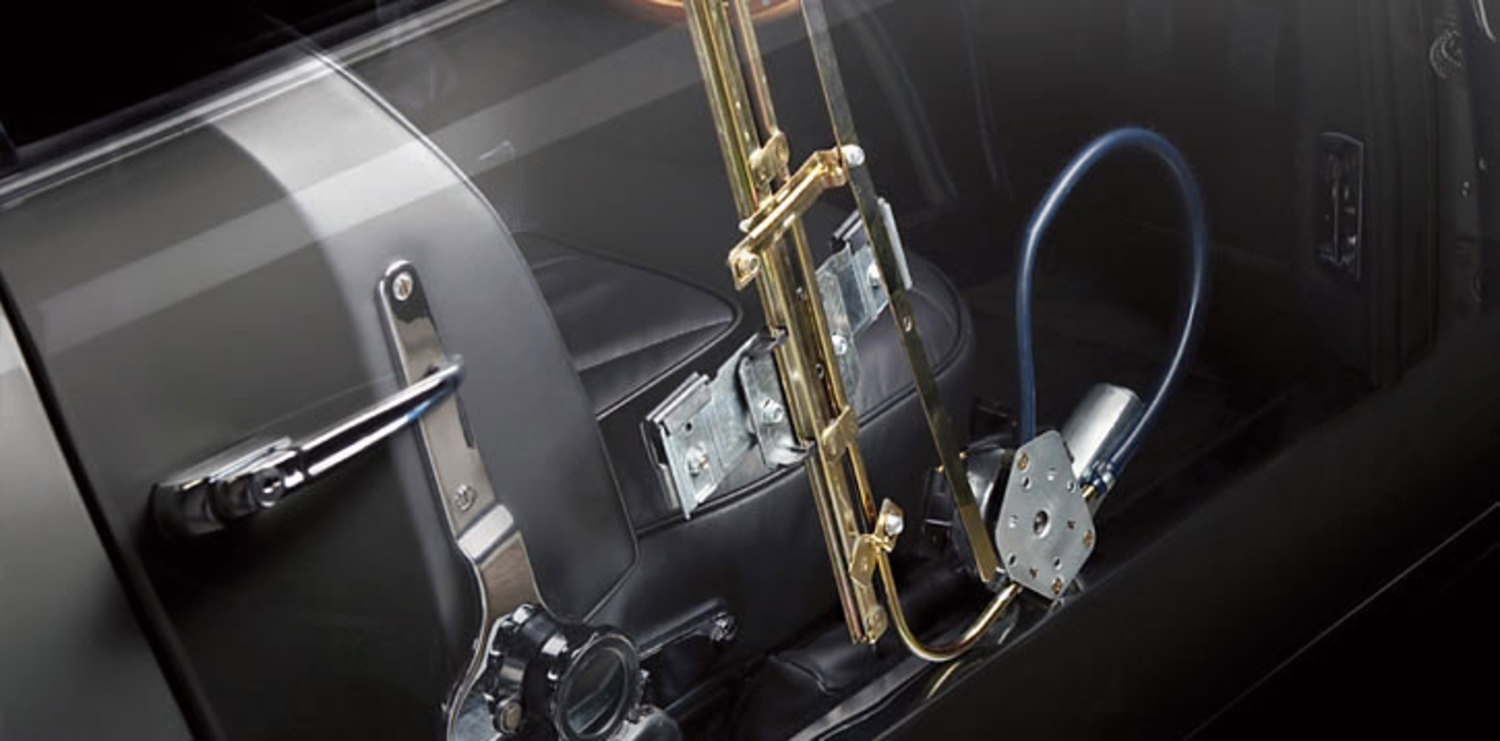 Problems with window lift mechanisms are often caused through faulty limit switches or electric motors and reduction gears in poor condition. Replacement original window lift motors are now unobtainable.
Aston Workshop have developed a simple but effective electric operated window lift system that can be readily adapted for use with any Aston Martin from the DB4 onwards. This replaces the existing window lift mechanism with a simple system that can be retrofitted readily and cost effectively.
They are a strong recommendation for any car from the DB4 onwards.