DB2, DB2/4, MK2 and MKIIl
General Characteristics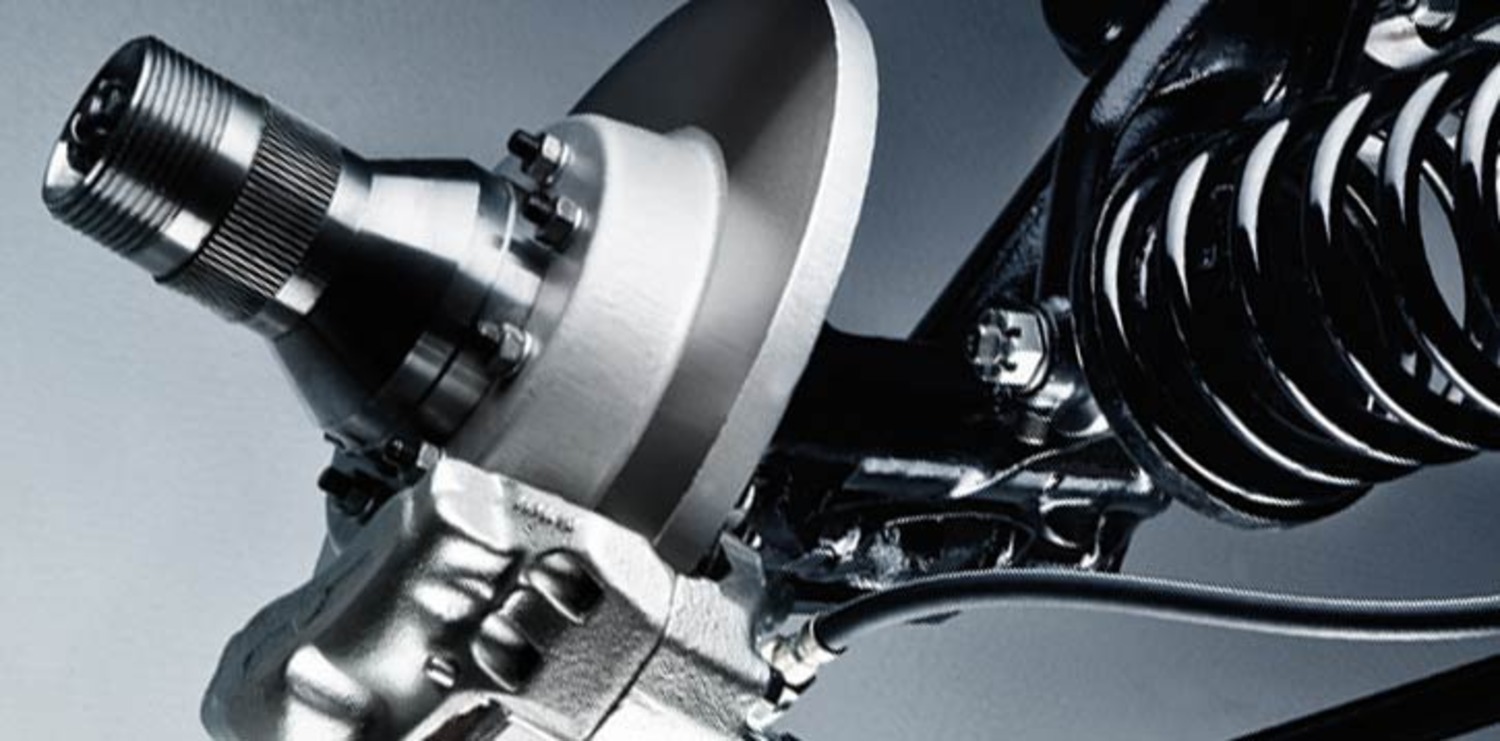 Front Suspension
The front suspension uses twin-trailing arms. The upper trailing arm comprises the lever arm front shock absorber (damper). The lower arm is pivoted from a transverse cross member bolted to the chassis. Comprising of a hollow oil filled tube, there is a torsion bar that is splined to each of the lower trailing arms, and hence this acts as an anti-roll bar. In the bottom centre of this tube there is a pivot, which connects the divided trailing arms and drag link from the steering box.
The suspension uses coil springs which bear direct onto the king pin assembly and at the upper end is held within an aluminium spring tower bolted to the chassis.
The original suspension was designed for use with cross ply tyres, and with such tyres, the turn in and cornering is good, so long as the damping remains effective with minimal understeer. Some adjustment of caster angle is possible within narrow limits.
Changing to radial tyres with a significantly reduced slip angle has the effect of inducing an element of oversteer, and to counteract that, a stiffer front anti-roll bar is desirable.
Rear Suspension
The rear suspension comprises twin equal length trailing arms with coil springs. Damping is achieved with lever arm shock absorbers acting on the lower trailing arms that also have the rear axle bolted to them. A Panhard rod is used to control any lateral movement.